Junior Designer / Graphic Designer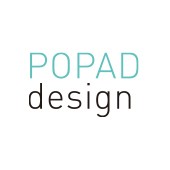 Company User
POP Advertising Company is one of the leading advertising firms specializing in promotion of property development and shopping mall in Hong Kong. Our core business is aimed and allocated in the mar...Know more
Responsibilities
Design graphics, illustrations and promotional materials;
Handle design layout, graphics, social media and user interface from idea formation,
To ensure on-time performance for concept development.
Requirements
Diploma or above in multimedia / graphic design or related subjects;
Minimum 1 years solid experience in graphic design or advertising industry
Proficient in Photoshop, Illustrator & InDesign
Strong creative sense and have meticulous attention to details
Good command of English & Chinese writing skills
Interested person or referral, pl send me CV to joe.popad@gmail.com and lets discuss further.
Please do not provide sensitive info such as HKID, Back Account and Credit Card Number when you apply the job post.
Don't believe in job advertisements requiring barely any experience or qualifications but offering a good sum of money.