Management Trainee/ Wealth Management Manager (Local/Overseas/IANG Fresh Graduate Program)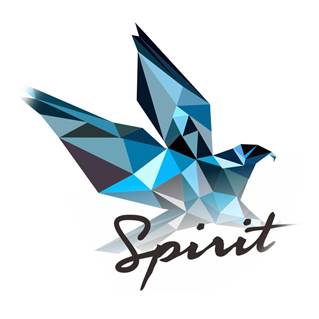 公司用戶
I believe in this World, the most important contribution you can provide, is to influence people lives, and change them for the better, passing valuable messages and guiding individuals to take act...了解更多
We are looking for:
Degree holder in all discipline
Energetic and outgoing
Mature, self­-motivated, hardworking and willing to learn
Part time working experiences and Fresh Graduate are welcomed. (1-2 years working experience is an advantage.)
Experience in banking industry or background in mainland will be an advantage
Overseas Hong Kong Students are also welcome
Fluent in Cantonese, English and Mandarin is an advantage 
Responsibilities:
Identifying needs of clients and providing professional financial advice.
Management of wealth assets of clients through investment vehicles.
Updating financial news to your clients.
Providing financial analyst, investment, saving, retirement, MPF and risk management services (Capital Investment Immigration Consultancy, Asset Management, Bonds & Mutual Funds Investment, Securities & Futures Dealing, Risk Management, Premium Financing) .
High End and Wealth Management for HNW and PRC Clients.
Corporate Solution Planning for Corporate Clients.
Provide quality after-sales services to maintain good customer relationship.
 We offer:
Over 200 hours well-structured and comprehensive mentoring program
Monthly income from HK$40,000 + remuneration & fringe benefits
One year fast track program to managerial level
Special holiday package (2 company trips per year)
Overseas learning experience
"Work Hard, Play Hard"working environment & lots of fun
Opportunity to explore PRC and CIES business
Job Description:
1  Professional Investment plannings for clients or companies
Wealth Management & Portfolio Advices
Investment Planning
Retirement Planning
PRC Business & CIES (Capital Investment Entrant Scheme) Planning
Corporate Solutions Provision
2  Management level
Planning Strategies for Constructing Team
Learn Leading, Recruiting & Managing Skills
Provide marketing strategies skills
3  Self Continuous Improvement
Achieve Professional Destinations (MDRT,CFPCM,ChFC, RFP,RFC,etc.)
Acquire Up-to-Date Financial Knowledge and News
Develop Better Interpersonal and Communication Skills
4  Development Path and Work Benefit
A structured career path and solid training in all aspects of management
You will work very closely with a senior manager who will guide, train and mentor you
Management trainee programme offers excellent training and a fast track career into management
Sponsored overseas travelling for achieving yearly targetsWe always welcome talent.  
申請工作時,切勿提供重要的個人資料,例如身份證、銀行戶口及信用卡的資料。
不要隨便相信「無需經驗、學歷」,又「人工高、福利好」的招聘廣告,應留意空缺工資與所需條件是否合乎現實和市場水平。對公司背景資料、空缺職責或行業亦應有基本認識。