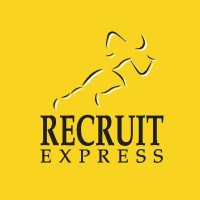 Recruit Express (Hong Kong) Limited
公司用戶
行業 : 商用服務業
Recruit Express (Hong Kong) LTD  
"We Help People Find Good Jobs and Our Clients to Succeed in Business"
Established since 1996, Recruit Express has emerged as a leading staffing solutions provider that offer a 360 degree hiring service to match the right people to the right organization within the shortest time, satisfying both businesses and individuals' needs. We support their success in the competitive business world. 
We understand the challenges that our clients and candidates face, thus we are committed to creating an ideal platform for them to meet and provide the best-fit solution to both our clients and candidates. Meanwhile, we facilitate the hiring success for all our clients and open doors to enable qualified talents to further enhance their career growth. 
Our headquater is in Singapore. We have more than 20 offices in Pacific Asia region with employees over 400. We are now expanding our business in Hong Kong and seeking more talents. Do you want to enhance your exposure to and network at different industries? Join Recruit Express as the start for your recruitment consultancy career path!