Client Management Manager - Fresh Graduate Welcome!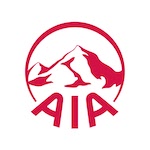 公司用戶
AIA Group was established in 1919 and began its operations in Hong Kong in 1931. Over the years, AIA Hong Kong & Macau has been leading the industry with its forward-looking vision, offering cu...了解更多
Job Highlights
Fresh graduate will be considered
Career growth and development pathway
Open and fun working environment
Job Description
You need to…
Provide professional financial analysis & comprehensive planning strategies to wealthiest clients including risk management and retirement solutions
Identifying needs of clients and providing professional financial advice
Develop and maintain close relationship with clients and review their financial portfolios periodically   
Develop and build your own team by implementing strategic planning for team management
Providing financial analyst, investment, saving, retirement, MPF and risk management services
Provide quality after-sales services to maintain good customer relationship
You May Be…
Diploma holder or above
Energetic, self­-motivated, responsible, hardworking and willing to learn
Strong interpersonal, communication and presentation skills
Good communication and customer service skills
Good command of written and spoken English and Chinese
Experience in banking industry or background in mainland will be an advantage
** Fresh graduates / IANG visa holders will also be considered
You will receive…
Monthly allowance + attractive commission package (15,000 - 50,000) + incentives and year-end bonus
Fast track to management level
Flexible working hours
Work-life balance
Interested parties please send your full resume to us by clicking the "Apply Now" button. 
~Learn more about us and search the page on instagram <we.distrist>~
 ---> https://instagram.com/we.district?utm_medium=copy_link
All personal data collected will be used for recruitment purpose only and will be treated in accordance with Personal Data Policy, which is available upon request. AIA reserves the right to modify the terms and conditions of package offered. 'AIA' refers to AIA International Limited (Incorporated in Bermuda with limited liability).
申請工作時,切勿提供重要的個人資料,例如身份證、銀行戶口及信用卡的資料。
不要隨便相信「無需經驗、學歷」,又「人工高、福利好」的招聘廣告,應留意空缺工資與所需條件是否合乎現實和市場水平。對公司背景資料、空缺職責或行業亦應有基本認識。