Sales Executive / Sales Supervisor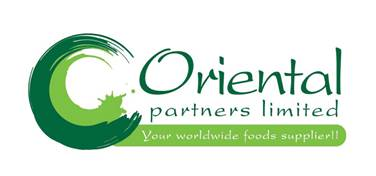 公司用戶
Oriental Partners Limited is a leading food importer, distributor and food processing company established in 2001. Headquartered in Hong Kong, we have branch offices in Guangzhou, Shanghai, Beijin...了解更多
Responsibilities:
To achieve sales target to ensure rapid growth of the division; 
To develop / explore new customer base and tap into potential of current client base;
To manage and enhance listing, promotion and service to new accounts and existing clients;
To take part in initiation and negotiations of the trading terms, marketing and promotional activities;
Follow up sales orders and relevant reports;
Handle customer enquiries and follow up sales orders as assigned;
Participant in sales and marketing strategies; 
Build up the long term customers with maintain of good relationship and gaining repeat business wherever possible. 
Requirements:
Form 6 or above 
Minimum 2 years solid working experiences in food services, hotel catering, bakery, exhibition promotion working experience in any related industries 
Proficient in both spoken and written English and Chinese 
Excellent interpersonal and communication skills, customer-oriented with good analytical mind, multi-tasking and enjoy exploring new business opportunities 
Venturesome, energetic, aggressive, self-motivated, and like to meet new people 
Immediately available or short notice period is highly preferred
Candidate with more experience will be considered as Sales Supervisor 
Staff Benefit:  
13-month Salary 
Commission Scheme 
Medical Insurance 
Annual Leave 
Payable Sick Leave 
Birthday Leave 
Encourage continuing education and on-job training 
Open office working environment 
Offer promotion opportunities and long-term career path 
We offer competitive remuneration package to the right candidate. Interested parties please send full resume with current and expected salary to HumanResources Department via "recruit@orientalpartners.com.hk". 
Personal data collected will be treated as strictest confidence and used for recruitment-related purpose only. Applicants not invited for interview within 6 weeks may consider their applications unsuccessful. All personal data of unsuccessful candidates will be destroyed after 12 months. 
For more company information, please visit our website at www.orientalpartners.com.hk  
申請工作時,切勿提供重要的個人資料,例如身份證、銀行戶口及信用卡的資料。
不要隨便相信「無需經驗、學歷」,又「人工高、福利好」的招聘廣告,應留意空缺工資與所需條件是否合乎現實和市場水平。對公司背景資料、空缺職責或行業亦應有基本認識。