Social Media & Project Assistant (***IANG)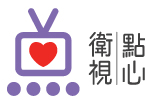 公司用戶
Dim Sum TV is an infotainment channel available through now Broadband TV in Hong Kong & Macau Cable TV. Media Bridge Asia (MBA), is an associate company of Dim Sum TV, which mainly focuses on m...了解更多
Responsibilities:
Manage freelance editors and channels on various social media platforms
Manage senior executives' daily calendar of appointment schedule and meetings' coordination
Prepare presentation materials, business proposals, reports and other confidential correspondence
Translate documents and coordinate workflow of translation projects
Support promotional & PR events
Perform ad hoc projects and assignments as required
Requirements:
Degree or above in PR, Communications, Media, Marking or related field
1-year relevant working experience in the media and/ or advertising industry
An established network with media would be an advantage
Possess outstanding presentation and interpersonal skills
Good time management skills, good team player with a positive and flexible attitude
Fluent in English, Mandarin and Cantonese, both written and spoken languages
Proficient in using Microsoft Office (Word, PowerPoint, Outlook, etc.)
Immediate available is highly preferred
Fresh graduates may also be considered (IANG is welcome)
歡迎有相關經驗之非本地畢業生申請
We offer fringe benefits including 5-day work week, bank holidays, medical benefits and career advancement to the right candidate. Please click "Apply Now" to submit your detailed resume stating current and expected salary, date of availability.
Only short-listed candidates will be notified. All data collected is used solely for recruitment purpose. 
申請工作時,切勿提供重要的個人資料,例如身份證、銀行戶口及信用卡的資料。
不要隨便相信「無需經驗、學歷」,又「人工高、福利好」的招聘廣告,應留意空缺工資與所需條件是否合乎現實和市場水平。對公司背景資料、空缺職責或行業亦應有基本認識。