Digital Designer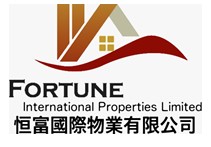 公司用戶
 About Our Company:  Fortune Group is a professional wealthmanagement company, which has been established in Hong Kong since 2001. Fortunehave dozens of employees who are composed of senior account...了解更多
 Job Duties:  
‧ Responsible for graphic design of online media including Website, E-commerce platform, EDM, Facebook, and Instagram post. 
‧ Work with marketing team to create social media content of campaign, from concept to visual.  
‧ Produce marketing materials including creative design for online, newsletter, product brochure, promotion leaflet, poster, event and exhibition materials, sales presentations and etc. 
Job Requirements: 
‧ Design institute graduate or above in Web/Graphic/Multimedia/Design related 
‧ Proficient in Adobe InDesign, Lightroom, Illustrator and Photoshop, macOS 
‧ Proficient in photography 
‧ Creative and passionate 
‧ Fluent in written English and Chinese 
‧ Good command of spoken Cantonese 
‧ Self-motivated, responsible and detail-oriented 
‧ A good teamwork player 
‧ Able to work under pressure 
‧ Fresh graduated are welcome 
申請工作時,切勿提供重要的個人資料,例如身份證、銀行戶口及信用卡的資料。
不要隨便相信「無需經驗、學歷」,又「人工高、福利好」的招聘廣告,應留意空缺工資與所需條件是否合乎現實和市場水平。對公司背景資料、空缺職責或行業亦應有基本認識。