Client Management Manager ~ (PRC Candidates Recommended : IANG Students , Dependent Visa ,優秀人才入境計劃)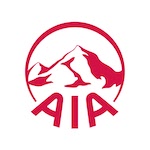 公司用戶
AIA Group was established in 1919 and began its operations in Hong Kong in 1931. Over the years, AIA Hong Kong & Macau has been leading the industry with its forward-looking vision, offering cu...了解更多
Are you ready to stand out among the next generation of leaders? We are looking for Client Management Manager at Finance & Accounts Department :
WE are you passionate about providing professional financial analysis & comprehensive planning strategies to the wealthiest clients including risk management and retirement solutions?
If so, we want YOU!
About AIA
· AIA Group was established in 1919 and began its operations in Hong Kong in 1931.
· AIA is the largest independent publicly listed pan-Asia life insurance group with a presence in 18 markets across the Asia-Pacific region.
· We work in a friendly and cheerful environment
Why Join WE?
· Enjoy the comforts of working from home.
· Develop and build your own team by implementing strategic planning for team management
Job Scope
· Accomplishing client fund analysis and research report on funds
· Providing advice and guidance for investment opportunities for client
· Excellent ability of systematic thinking and judgement, and with the ability of risk awareness and risk control, Problem-solving aptitude and have a high sense of responsibility
Requirements
· Diploma or Degree in any disciplines
· Positive work attitude, able to work under pressure and meet tight deadline
· Quick learner with good communication skills
· Good command of spoken and written Chinese and English
· Candidate with immediate availability is highly preferred
We offer :
· Monthly allowance + attractive commission package (15,000 - 50,000) + incentives and year-end bonus
· Fast tracking career path
· Flexible working hours
· Work-life balance
· Working in a friendly and cheerful environment
· Flexible schedules
· Generous public holidays
Interested parties please send your full resume to us by clicking the "Apply Now" button.
All personal data collected will be used for recruitment purpose only and will be treated in accordance with Personal Data Policy, which is available upon request. AIA reserves the right to modify the terms and conditions of package offered. 'AIA' refers to AIA International Limited (Incorporated in Bermuda with limited liability).

申請工作時,切勿提供重要的個人資料,例如身份證、銀行戶口及信用卡的資料。
不要隨便相信「無需經驗、學歷」,又「人工高、福利好」的招聘廣告,應留意空缺工資與所需條件是否合乎現實和市場水平。對公司背景資料、空缺職責或行業亦應有基本認識。