Personnel Officer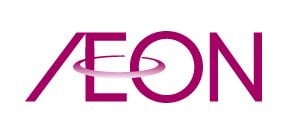 公司用戶
永旺(香港)百貨有限公司(「永旺百貨」)成立於1985年12月,並於1994年2月在香港聯合交易所上市,主要業務為經營綜合購物百貨店(GMS),提供物有所值及一應俱全的日常生活用品給顧客。永旺百貨於1987年在太古創立第一間JUSCO康怡店(現AEON康怡店),其後在港、九、新界各區相繼開設分店。永旺百貨一直以來積極發展多元化的業務及擴充市場領域,相繼開設獨立超級市場AEON SUPERMA...了解更多
Responsibilities:
• Work in Store to support full spectrum of human resources functions including store position recruitment, compensation & benefit,performance management; administration, etc.
Organize and co-ordinate staff relations and communication activities
Liaise with internal parties for daily HR operation & administration 
Requirements:
Diploma holder or above in Human Resources or related disciplines
At least 3 years relevant working experience
Well versed in Employment Ordinance, Employee Compensation Ordinance, other Labour Legislation
Self-motivated, positive, well-organized, independent and demonstrate as a good team player
Familiar with MS Office, Word Processing, Excel & PowerPoint usage
Good command of both English and Chinese. Proficiency in Putonghua is a definite advantage
Immediate available is highly preferred and recent graduates will be consideredWe offer attractive remuneration package, commensurate with experience to the successful applicant. Interested parties please send full resume with current and expected salaries to The Human Resources Manager, AEON Stores (Hong Kong) Co., Limited, Units 7-11, 26/F, CDW Building, 388 Castle Peak Road, Tsuen Wan, New Territories.
  "All application received will be kept strictly confidential and used exclusively for employment purpose only" 
  (Please quote our reference no. for the position applied on the envelope) 
申請工作時,切勿提供重要的個人資料,例如身份證、銀行戶口及信用卡的資料。
不要隨便相信「無需經驗、學歷」,又「人工高、福利好」的招聘廣告,應留意空缺工資與所需條件是否合乎現實和市場水平。對公司背景資料、空缺職責或行業亦應有基本認識。