OPERATIONS CLERK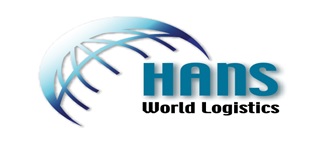 公司用戶
 Hans world logistics Company Limited.  Our Hong Kong office has beenestablished since 2008 with subsidiary branch offices located in South Korea,Suzhou, Yan Cheng, Nanjing, Chongqing, Chengdu,Gua...了解更多
Duties: 
1 to 2 years of experience in handling import/ export documents in logistics of freight forwardingenvironment; 
Communicate with internal & overseascustomers or vendors to ensure a smooth running of the process. 
. 
Requirements: 
Holders of HKDSE or equivalent; 
Good command of English and Putonghua will bean advantage; 
Customer-oriented, self-motivated, able towork under pressure and solve problem independently; 
Proficient in Ms Word & Excel.  
l Understanding whole process of logisticsimport/export t about sea/air 
l F.5 / DSE or above Min 1-2 years' solid experience in handlingfull set of import / export document 
l Familiar with import / exportdeclaration procedures 
l Familiar in using Microsoft Office 
l Fast and accurate typing in bothChinese & English 
l Able to communicate in oral English andfluent Putonghua 
l Hard-working, self-motivated and ableto work under pressure 
l 5 Days work week 
l Double Pay, Bank Holidays 
l 10 Days Annual Holidays 
l Willing to work overtime 
l Immediate available or with shortnotice period preferred  
申請工作時,切勿提供重要的個人資料,例如身份證、銀行戶口及信用卡的資料。
不要隨便相信「無需經驗、學歷」,又「人工高、福利好」的招聘廣告,應留意空缺工資與所需條件是否合乎現實和市場水平。對公司背景資料、空缺職責或行業亦應有基本認識。