OPERATIONS CLERK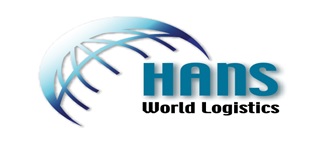 Company User
 Hans world logistics Company Limited.  Our Hong Kong office has beenestablished since 2008 with subsidiary branch offices located in South Korea,Suzhou, Yan Cheng, Nanjing, Chongqing, Chengdu,Gua...Know more
Duties: 
1 to 2 years of experience in handling import/ export documents in logistics of freight forwardingenvironment; 
Communicate with internal & overseascustomers or vendors to ensure a smooth running of the process. 
. 
Requirements: 
Holders of HKDSE or equivalent; 
Good command of English and Putonghua will bean advantage; 
Customer-oriented, self-motivated, able towork under pressure and solve problem independently; 
Proficient in Ms Word & Excel.  
l Understanding whole process of logisticsimport/export t about sea/air 
l F.5 / DSE or above Min 1-2 years' solid experience in handlingfull set of import / export document 
l Familiar with import / exportdeclaration procedures 
l Familiar in using Microsoft Office 
l Fast and accurate typing in bothChinese & English 
l Able to communicate in oral English andfluent Putonghua 
l Hard-working, self-motivated and ableto work under pressure 
l 5 Days work week 
l Double Pay, Bank Holidays 
l 10 Days Annual Holidays 
l Willing to work overtime 
l Immediate available or with shortnotice period preferred  
Please do not provide sensitive info such as HKID, Back Account and Credit Card Number when you apply the job post.
Don't believe in job advertisements requiring barely any experience or qualifications but offering a good sum of money.