HR Recruitment Executive (Fresh Graduates Welcome)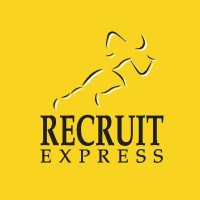 公司用戶
Recruit Express (Hong Kong) LTD   "We Help People Find Good Jobs and Our Clients to Succeed in Business" Established since 1996, Recruit Express has emerged as a leading staffing solutions provider...了解更多
Job Description:
In charge of the entire cycle of recruitment process  
Candidate management, such as CV writing skills, career advice, interview guidance, etc.   
Partnership building with potential and existed clients through sales visit, telemarketing,etc.   
Job advertisements writing  
CV screening and interviews arrangement  
Enlarge candidate pool via social media and platform, such as LinkedIn 
Coordinate between clients and candidates about the commercial terms of business 
Job Requirements:
Bachelor degree holder in any discipline 
Team player with remarkable communication skill 
Adapt to work at a fast paced environment with flexibility 
Highly motivated and goal-oriented with passion for engaging in external recruitment consultancy 
Pursue for personal growth and career success  
Fluent in English and Chinese written and oral  
Job Benefits:  
Comprehensive training and mentoring provided 
Individual and group incentives 
Profit sharing scheme 
Excellent career development opportunities with Asia regional recruitment exposure  
Young and energetic working atmosphere  
Corporate events: Dine and Dance, Quarterly workshop Incentive trips and Recognition trips 
APPLY NOW!
Attain your own career success through helping businesses to be more competitive and job seekers to get a suitable post will be very profound. Let's join Recruit Express to start your external recruiter career! 
Interested parties please send you updated CV to Vicky Hui via vicky.hui@recruitexpress.com.hk . To obtain more information about our company, feel free to visit our official website https://www.recruitexpress.com.hk/ or contact us through 2175 3628.   
申請工作時,切勿提供重要的個人資料,例如身份證、銀行戶口及信用卡的資料。
不要隨便相信「無需經驗、學歷」,又「人工高、福利好」的招聘廣告,應留意空缺工資與所需條件是否合乎現實和市場水平。對公司背景資料、空缺職責或行業亦應有基本認識。