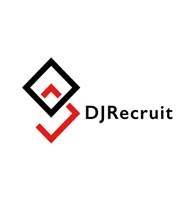 David James Recruitment Limited
Company User
Industry : Others
About David James Recruitment Limited
DJRecruit Asia Limited was founded on the principle that technology professionals in the Asia region need an industry specialist recruiter who understands their needs. Our company is formed by a group of successful and experienced recruiters, most with at least five years in the industry. Currently focusing on providing recruitment solutions to our clients in the Asia region, our aim is to be the leading brand in the market.
ABOUT US
At DJRecruit Asia Limited, our consultants really do understand technology versus business, and how it all fits together. But more importantly, we make sure that we work hard to understand you and what you are looking for. So not only can you expect to work with someone who really knows your market, we will also know how you fit in.
DJRecruit Asia Limited is currently based in Hong Kong, with a remit to expand into other major locations across Asia to service our clients. We offer services in retained and contingency search for permanent, interim management / contract and onsite staff, including recruitment solutions for large scale projects.