日更保安員 - 12碼 (荃灣)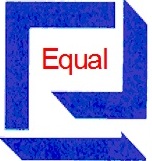 Company User
 本公司誠邀對工作有熱誠、有上進心及勇於面對挑戰者加入我們的團隊!經驗不拘,具責任心,願意面對前線工作。  本公司於1998年根據保安及護衛服務條例第460章正式註冊為保安公司,牌照號碼0708,可提供任何類形物業管理及保安服務。於2000年,本公司獲批準成為香港保安業協會會員。於2002年,本公司獲頒發ISO 9001:2000國際管理認可標準。  本公司創辦人梁冠明博士持有管理學哲學博士...Know more
(1) 工作時間 : 8至8 (12小時)、每週工作6天、輪休、固定更份 . 
(2) 工作內容 : 負責座頭工作, 巡邏, 訪客登記, 跟進投訴。  
(3) 設一次性新人獎$500 ; 及每月良好表現獎$300。  
(4) 資歷要求 : 無拘; 良好粵語; 一般普通話; 一般英語; 懂讀寫中文; 持有保安培訓課程證書(QAS); 持有有效的保安人員許可証(須包括甲類及乙類保安工作)  
(5) 福利及工作經驗: 無拘  
(6)工作要求 : 必須持有效的保安人員許可證及保安培訓證書, 有興趣者可直接致電 35250668(李小姐)查詢安排見工事宜。   
Please do not provide sensitive info such as HKID, Back Account and Credit Card Number when you apply the job post.
Don't believe in job advertisements requiring barely any experience or qualifications but offering a good sum of money.