Part-time programmer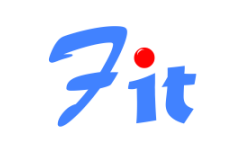 Company User
Fortune Information Technology Limited provides integrated solution of voice, data and internet application for our customer. FIT is an energetic, fast-growing company. We provide a challenging and...Know more
 We provides integrated solution of voice, data and internet application for our customer. Our customers are coming from Government Departments and sizeable companies mainly.
Title: Part-time Software Programmer 
Duty: Software Development, installation & testing. 
Requirement: 
1. Under graduate students, studying year ONE or above in Degree / associate degree  
2. Knowledge of Java would be an advantage 
3. Flexible working hours: 
Monday to Friday 9:30am to 5:30pm
Working location: Lai Chi Kok 
Interested parties please e-mail to admin@fit.com.hk
Please do not provide sensitive info such as HKID, Back Account and Credit Card Number when you apply the job post.
Don't believe in job advertisements requiring barely any experience or qualifications but offering a good sum of money.