Digital Marketing Executive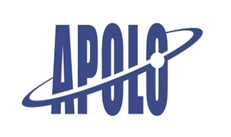 Our aim for this presence in the 2023 show are multi-fold:
1: Looking for cooperation with physical stores at Europe and Australia
2: Looking for agency in various places of Europe and Australia
3: Looking for buyers worldwide (to promote to buyers from bookstores/ boutiques/STEM workshops/ supply chains for schools)
4: Hold offline activities and overseas exhibitions.
5: Conduct product research and development.
6: Work in the our company Apolo Electronics Co Ltd and practice personal growth  
Qualifications
Bachelor's degree in Marketing or related field
Excellent understanding of digital marketing concepts 
Experience in the following areas is preferred : New energy technology development, power electronics, optical communication
Strong creative and analytical skills 
Benefits 
· 5-days work week 
· Medical Insurance 
Location : Fotan, Shatin 
Please e-mail your resume with expected salary and date of availability to : hlip@apolo.hk  
Please do not provide sensitive info such as HKID, Back Account and Credit Card Number when you apply the job post.
Don't believe in job advertisements requiring barely any experience or qualifications but offering a good sum of money.