Business Development Manager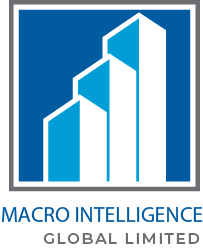 Company User
Macro Intelligence Global limited(MIG) is Hong Kong based Marketing company Our vision is to make use of digital devices and electronic devices to maximize the value of human as well as the value ...Know more
Job Description
Responsibilities
Managing & Maintaining relationship with B2B clients
Exploring potential B2B Clients
Understand clients' requirements with the team and assist internal team in developing the most appropriate strategies to clients
Achieve revenue targets
Requirements
Experience in Sales and Account Management
Experience in B2B / IT / Business
E-Commerce/ Digital marketing / SEO / Government Funding is an advantage .
Aggressive and determined to meet sales & other business targets
A team player who could manage communications with clients and internal team with ease.
Good presentation & communication skills in both English & Chinese. Mandarin is an advantage.
Interested parties, please email your full resume with detailed job duties, available date, current & expected salary to Macro
All personal data collected will be used for recruitment purpose only and kept confidential.
Candidate please send resume with candidate picture attached preferable
Company Overview
Macro Intelligence Global limited(MIG) is Hong Kong based Marketing company
Our vision is to make use of digital devices and electronic devices to maximize the value of human as well as the value of our customers' business.
To help our customer balance the costs and authorities of all specialists for all kind of industries.
To be the greatest partner of any brand and company that wish to stand on the top of the industry.
We think for our clients' best interest, we create for our clients.
Please do not provide sensitive info such as HKID, Back Account and Credit Card Number when you apply the job post.
Don't believe in job advertisements requiring barely any experience or qualifications but offering a good sum of money.