Recruitment Associate (SG Listed Headhunting Fimr)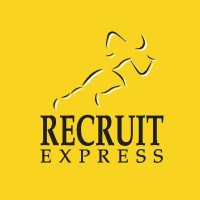 Company User
Recruit Express (Hong Kong) LTD   "We Help People Find Good Jobs and Our Clients to Succeed in Business" Established since 1996, Recruit Express has emerged as a leading staffing solutions provider...Know more
We're looking for someone who enjoys networking, making connections, building relationships, and pursuing opportunities. You will contribute your efforts to generate revenue with new clients by executing a disciplined new business development protocol. You will take part in the recruitment process from the very first beginning to the end ( From getting new orders, negotiating terms and rates, searching candidates, establishing / coordinating interviews with candidates etc.) We would like to pave a career path for our talents to build recognition in the field of recruitment.  
The ideal candidate will be focused, have strong communication skills, and a strong minded that would be persistence when facing obstacles.  
Responsibilities  
· Identify new businessopportunities (getting new orders from companies) 
· Communicate with HR of othercompanies to understand the job opening details 
· Maintain/ manage existingclients  
· Manage job offer process anddiscuss the terms and rates 
· Coordinate interview betweenclients and the candidates 
· Follow up feedback from bothclients and candidates 
    Qualifications  
• Bachelor'sdegree or equivalent experience in any discipline 
 • 1 year's prior people- oriented businessdevelopment experience  
• Strongcommunication and interpersonal skills  
• Passionate toyour career procession  
 • Focused and goal-oriented 
Perks 
· Working with a group of youngand energetic talents 
· Having mentorship programmewith seniors 
· Competitive package with yearlyend bonus 
· Fast progression track ( couldlead a team by 3 years)  
· Enjoying with multi – culturaloffices ( communicate with colleagues in other regional offices)  
· General holidays 
· Medical and dental insurances  
· Performance bonus   
Please do not provide sensitive info such as HKID, Back Account and Credit Card Number when you apply the job post.
Don't believe in job advertisements requiring barely any experience or qualifications but offering a good sum of money.