(IANG) Production & PR Assistant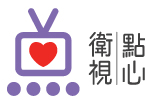 Company User
Dim Sum TV is an infotainment channel available through now Broadband TV in Hong Kong & Macau Cable TV. Media Bridge Asia (MBA), is an associate company of Dim Sum TV, which mainly focuses on m...Know more
Responsibilities:
• Assist in artistes management, coordination and program production
• Support production & PR activities
• Responsible for social media administration
• Liaise with media partners and other organizations to execute integrated campaigns
• Keep track of the performance of event and compile analytical reports
• Translate documents and coordinate workflow of translation projects
• Responsible for program traffic, program scheduling, and equipment booking
• Manage shipment and delivery schedule of drama or other production-related materials
• Provide administrative support to department
• Perform ad hoc projects as required
Requirements:
• Degree holder or above in PR, Communications, Media, Marketing or related field
• 1 years' relevant working experience in the media and/or advertising industry
• An established network with media and artists would be an advantage
• Possess outstanding presentation and interpersonal skills
• Good time management skills, good team player with a positive and flexible attitude
• Fluent in English, Mandarin and Cantonese, both written and spoken languages
• Proficient in MS Office (PowerPoint, Word, etc.)• IANG Fresh graduates may also be considere
• 欢迎有相关经验之非本地毕业生申请
We offer fringe benefits including 5-day work week, bank holidays, medical benefits and career advancement to the right candidate. Please click "Apply Now" to submit your detailed resume stating current and expected salary, date of availability.
Only short-listed candidates will be notified. All data collected is used solely for recruitment purpose. 
Please do not provide sensitive info such as HKID, Back Account and Credit Card Number when you apply the job post.
Don't believe in job advertisements requiring barely any experience or qualifications but offering a good sum of money.