(Part-time) Digital Marketer - Urgent Need !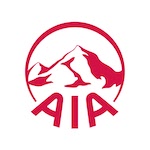 Company User
AIA Group was established in 1919 and began its operations in Hong Kong in 1931. Over the years, AIA Hong Kong & Macau has been leading the industry with its forward-looking vision, offering cu...Know more
Job description:
Research advertising trend
Determine what content will reach customers
Develop projects to create content
Publish digital marketing content online
Since the work involves insurance and financial information, candidates must pass the IIQE (paper 1 and paper 3) within 3 months after joining the job
Target: Uni students only, Creative, proactive, responsible
Daily salary: HKD600 (7 hours)
One day a week (flexible working day)
Please do not provide sensitive info such as HKID, Back Account and Credit Card Number when you apply the job post.
Don't believe in job advertisements requiring barely any experience or qualifications but offering a good sum of money.