System Analyst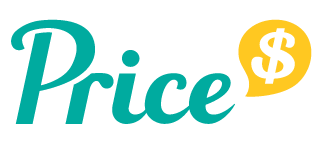 Company User
Price.com.hk, being one of the most popular online platforms* in Hong Kong, strives to bring extra values to merchants and consumers by not only connecting them seamlessly with our state-of-the-art...Know more
Your role with us involves:

Design, implement, and maintain the system, applications, and APIs; Define and adopt the technical standards/specifications and coding styles; Prepare technical documents.
Provide technical solutions and consultation;  Solve the problems/Firefighting.
Taking the challenges to conduct the POC / Prototyping on new technologies.
Assist team lead on the project and team management; Build the professional team.
Collaborating with Business Analysts, UI/UX, QA, Product Management, and other IT members.
Deliver best-in-class e-commerce experience on both web and mobile platforms.
As an employer, our role is to empower you by bringing your true talents and best self to this dynamic digital world and people we serve. We welcome individuals from all backgrounds, ideally with skills and traits as below:

6 years or above relevant working experience
Degree or above in computer science or other related disciplines
Great team player, independent, a strong sense of responsibility, and self-motivated
Solid experience in web and e-commerce development skills - shall include but not be limited to Agile, Git, NodeJS/PHP/Typescript, RWD, HTML/JS/CSS, Web-API, MySQL/MongoDB, unit test, Linux.
Experience in RWD, GraphQL, MongoDB, Elasticsearch, Cloud platform operation or K8S/Docker is preferred
Being familiar with DevOps, Jira, CMS, or cybersecurity would be an advantage
Fast learning, Tech-savvy, and willing to share new technical knowledge
Good interpersonal, organizing, and communication skills
Well-organized, self-motivated, and able to work in a fast-paced environment
Good reading and writing in English are preferred
Candidates with team management experience will be considered as Associate Team Lead 
Please do not provide sensitive info such as HKID, Back Account and Credit Card Number when you apply the job post.
Don't believe in job advertisements requiring barely any experience or qualifications but offering a good sum of money.