International Sales Executive (5 Days Work)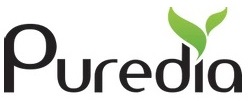 Company User
Puredia is a research-driven and conscientious company committed to delivering unique, efficacious, and quality ingredients in an eco-friendly manner. Each ingredient we develop is unique and marks...Know more
Job responsibilities: 
Maintain the existing accounts and develop on business opportunities,
Achieve the sales target and manage sales activities,
Provide sales presentation, pre-sales and after-sales activities,
Plan, organize and execute marketing programs & activities to achieve sales target
Conduct market research; perform and update relevant reports
Update customer database and prepare progress reports regularly for management, etc
Requirement:
Bachelor degree in Nutrition or Biology Studies related discipline.
Min. 1 year relevant experience.  Advantage will be given to those with experience in Natural Health, F&B Ingredients and Finished Products.
Good command of English, Cantonese and Mandarin
Self-motivated, hard-working and independent
Fresh is welcome
Benefits:
Five-day work
Bank Holidays
Commission package
Medical Insurance
10+ Days Annual leave  
Please do not provide sensitive info such as HKID, Back Account and Credit Card Number when you apply the job post.
Don't believe in job advertisements requiring barely any experience or qualifications but offering a good sum of money.