Graphic Designer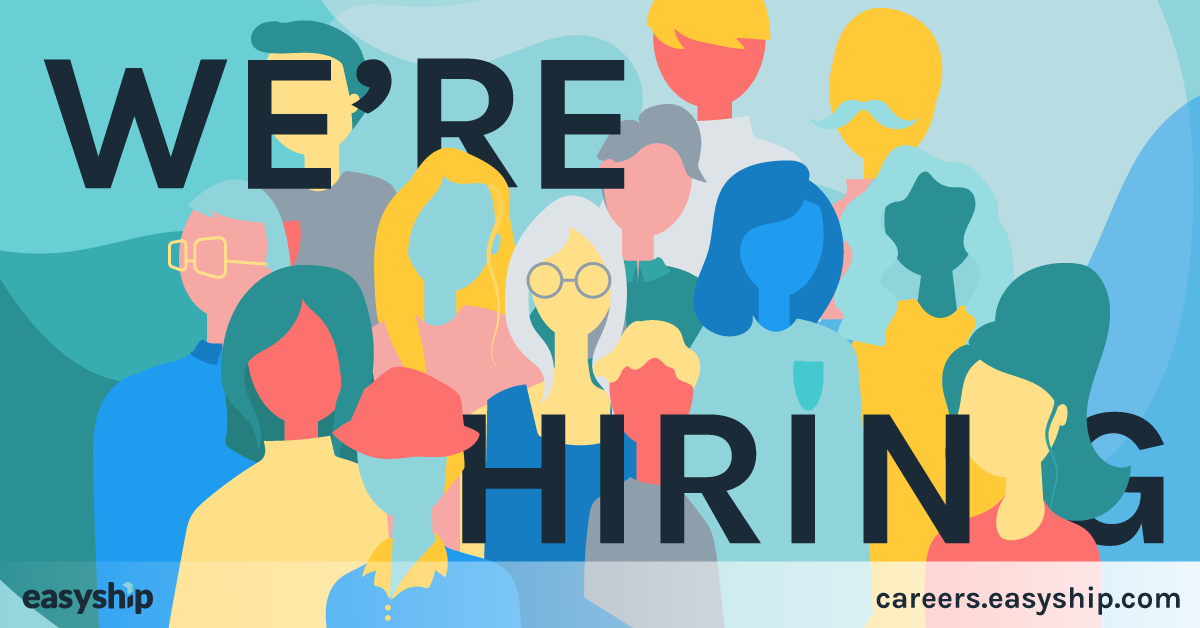 Company User
Easyship has innovated the global shipping landscape with our shipping and logistics technology. We believe any business should be able to effortlessly ship worldwide, and we work tirelessly to tea...Know more
Easyship has innovated the global shipping landscape with our shipping and logistics technology.
We believe any business should be able to effortlessly ship worldwide, and we work tirelessly to tear down this last barrier of worldwide eCommerce. We have a global workforce that strategically operates from North America, Europe, Asia and Australia, and we're always looking for talent that will propel our rocket ship even higher. Join our diverse team of developers, sales, and marketing professionals to revolutionize an old-school industry. Help us build the most complete online shipping portal!
Position Title: Junior Graphic Designer
Reports to: Growth Lead
Key Relationships: Marketing Team, Sales Team
Job Purpose:
We're looking for a Graphic Designer with modern design chops and a fundamental understanding of well executed, high converting designs to join our Marketing team to develop creative for our multiple business units. You'll help develop creative strategies and participate in conceptual development through a variety of marketing collateral pieces including landing pages, digital ads (static and video), email, print and experiential. The ideal candidate for this role is flexible, versatile, and meticulous.
This designer will have a fresh viewpoint and a knack for transforming concepts into cutting-edge visual solutions. You'll craft and execute visual materials that tell our story across both digital and print platforms.
The ideal candidate has an entrepreneurial spirit and embraces unconventional thinking. In additional to original thinking, keen attention to detail makes your work stellar.
Job Responsibilities:
The Graphic Designer will support a marketing & sales team and their global marketing, branding and communication needs, as well as supporting corporate initiatives and events across our global offices. More specifically, you'll be involved with the design of:
Social media display videos & static creative
Emails
Landing pages
Marketing campaigns
Event collateral
Online and print ads
Content marketing
Display and paid media
Required Qualifications:
Minimum of 2-4 years of experience in the role of Graphic Designer in both traditional and tech areas
Degree in Graphic Design or commensurate experience
Outstanding portfolio, especially in the areas of advertising and corporate collateral
Demonstrated ability to create adaptive work that changes over time to meet new needs or growth with a single client or within a corporation
Display strong knowledge and use of layout and typography
Proficient in Photoshop, Illustrator & Free-hand
Able to work to a brief, solve problems creatively and adapt their style if needed;
An eye for detail and design
Self-motivation and the ability to work to deadlines
Preferred Qualifications::
A good understanding of logistics, transportation and technology is an advantage.
After Effects proficiency
* It's not expected that any single candidate would have expertise across all of these areas—we're looking for a candidate who is particularly strong in a few areas, and have some interest and capabilities in others.
What We Offer:
Flexible work hours
Work from home
Gym allowance
16 days paid annual leave
Equity in the company
A chance to work with a first-class, global team! 🌍 
Please do not provide sensitive info such as HKID, Back Account and Credit Card Number when you apply the job post.
Don't believe in job advertisements requiring barely any experience or qualifications but offering a good sum of money.