Airline Customer Service Hotline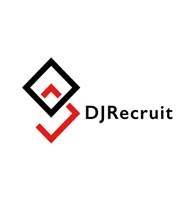 Company User
About David James Recruitment Limited DJRecruit Asia Limited was founded on the principle that technology professionals in the Asia region need an industry specialist recruiter who understands thei...Know more
Job Responsibilities
Handle members' enquiries and solve problem via incoming telephone
Follow up and deal with members' complaints
Provide outstanding customer service to members, including fare quotations and itinerary planning etc.
Job Requirements
Minimum Secondary School graduate with pass in English
Good Command of both written and spoken English and Mandarin
Good communication and listening skills
Problem solving skills
Knowledge of airline industry, product and services is an advantage
Extra incentive for good command of spoken Japanese or Korean
Candidates with more experience will be considered as a Team Lead
Fresh Graduates will also be considered
Immediately available is an advantage
Package
Salary Range $15000-$21000
45 Working hours a week (On Shift)
14 days paid Annual Leave
5 days paid Sick Leave
Monthly Performance Incentive
Join in bonus
Non-Contributory Provident Fund
Medical Coverage
Comprehensive training system and excellent career development
Work Location
Please do not provide sensitive info such as HKID, Back Account and Credit Card Number when you apply the job post.
Don't believe in job advertisements requiring barely any experience or qualifications but offering a good sum of money.