AIA Team Secretary / Relationship Management Manager - Welcome Career Change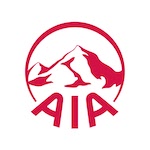 Company User
AIA Group was established in 1919 and began its operations in Hong Kong in 1931. Over the years, AIA Hong Kong & Macau has been leading the industry with its forward-looking vision, offering cu...Know more
AIA Team Secretary
Job content and responsibilities:
Prepare/Coordinate the preparation of business documents.
Provide administrative support to managers
Follow up on customer service matters
Document processing and word processing
Job Requirements:
Diploma / Degree holder
Able to handle multi-task effectively and independently
High proficiency in MS Office and Chinese Word Processing
Excellent in both written and spoken English, Cantonese and Putonghua
Passed in IIQE papers is an advantage


Salary, benefits and working hours:
Bank holidays and overseas travel rewards
Group medical treatment and bonus
Monday to Friday: 9:00-18:00
Saturday: 9:30-17:00
Business Development Executive
Job Highlights
Fresh graduate will be considered
Career growth and development pathway
Open and fun working environment
Job Description
You need to…
Provide professional financial analysis & comprehensive planning strategies to wealthiest clients including risk management and retirement solutions
Identifying needs of clients and providing professional financial advice
Develop and maintain close relationship with clients and review their financial portfolios periodically
Develop and build your own team by implementing strategic planning for team management
Providing financial analyst, investment, saving, retirement, MPF and risk management services
Provide quality after-sales services to maintain good customer relationship
You May Be…
Diploma holder or above
Energetic, self-motivated, responsible, hardworking and willing to learn
Strong interpersonal, communication and presentation skills
Good communication and customer service skills
Good command of written and spoken English and Chinese
Experience in banking industry or background in mainland will be an advantage
** Fresh graduates / IANG visa holders will also be considered
You will receive…
Monthly allowance + attractive commission package (15,000 - 50,000) + incentives and year-end bonus
Fast track to management level
Flexible working hours
Work-life balance
~Learn more about us and search the page on instagram <we.distrist>~
---> https://instagram.com/we.district?utm_medium=copy_link
Please do not provide sensitive info such as HKID, Back Account and Credit Card Number when you apply the job post.
Don't believe in job advertisements requiring barely any experience or qualifications but offering a good sum of money.