Designer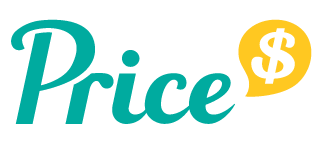 Company User
Price.com.hk, being one of the most popular online platforms* in Hong Kong, strives to bring extra values to merchants and consumers by not only connecting them seamlessly with our state-of-the-art...Know more
Your responsibilities are to…
Provide multimedia design services based on our Brand Tone, Campaign Creativity and consideration of the digital journey.
Responsible for designing marketing materials such as graphic layout, eDM, banner, campaign site & social media post etc.
If you had the following abilities, please contact us immediately!

Minimum 1-year experience in Multimedia design
Proficient in Photoshop and Illustrator is a must
Excellent skills in graphics, layout and typography
A good team player who can also work independently
Immediately available is highly preferred
Candidates with more experience will be considered as Senior Designer
**Please attach your portfolio to your application. Application without a portfolio will not be considered. **

Be a Price colleague. You will enjoy...

Discretionary Bonus
5-day Work Week
Flexible Working Hour
Birthday, Marriage, Maternity and Paternity Leave
Birthday Gift
Medical Insurance
Monthly Birthday Party
Happy and Dynamic Environment
Casual Dress Code
(Personal data collected will be kept strictly confidential and only be used for recruitment related purposes.) 
Please do not provide sensitive info such as HKID, Back Account and Credit Card Number when you apply the job post.
Don't believe in job advertisements requiring barely any experience or qualifications but offering a good sum of money.