Customer Service Executive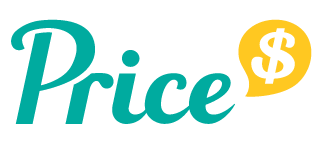 Company User
Price.com.hk, being one of the most popular online platforms* in Hong Kong, strives to bring extra values to merchants and consumers by not only connecting them seamlessly with our state-of-the-art...Know more
Your role with us involves:
Handle customer inquiries and service requests in a professional manner through email, phone calls, live chat (and sometimes face to face) for Price.com.hk
Handle and resolve customer complaints quickly and accurately
Identify customers' needs, clarify information, research every issue and providing solutions and/ or alternatives
Coordinate with internal departments for daily operations
Handle internal and external document and correspondence
Conduct surveys and record the results
Assist in ad hoc duties
As an employer, our role is to empower you by bringing your true talents and best self to this dynamic digital world and people we serve. We welcome individuals from all backgrounds, ideally with skills and traits as below:
HKALE/HKDSE or above
1 year related working experience is preferred
Experience in customer service will be an advantage
Good interpersonal skills and good telephone manner
Well-organized, independent and able to handle multi-tasks
Type a minimum 40 wpm English / 30 wpm Chinese with a high level of accuracy
Punctual, open-minded, honest, polite
Team Work, strong sense of responsibility, self-initiated and able to work independently
Basic computer knowledge
Good command of both written and spoken Cantonese, English and some Mandarin
Work assigned specific shift, which may include weekends
Be part of us, you will enjoy:
Monthly Bonus
5-day Work Week
Flexible Working Hour
Birthday, Marriage, Maternity and Paternity Leave
Birthday Gift
Medical Insurance
Monthly Birthday Party
Team Event and Team Building Activities
Happy and Dynamic Environment
Casual Dress Code
Working Location: Kwun Tong (5 minutes from Kwun Tong MTR station

Interested parties, please click "Apply now" to submit your portfolio and resume with the availability and expected salary to us. 
Please do not provide sensitive info such as HKID, Back Account and Credit Card Number when you apply the job post.
Don't believe in job advertisements requiring barely any experience or qualifications but offering a good sum of money.